Staycation at Lake Louise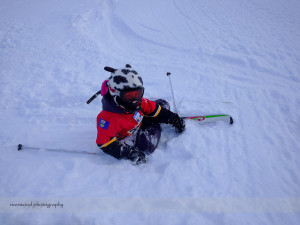 For the last several years we've been taking a ski vacation around the family day long weekend, usually with one or two other families that we ski with regularly. Due to the Canadian dollar tanking we definitely planned to stay in Canada, and because we have a Family Season's Pass at Lake Louise this year it was a pretty easy decision to take advantage of that. So this we year we booked a hotel right in Lake Louise village and invited some friends to join us there!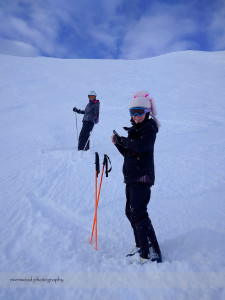 It was a really great trip and we were fortunate to get some pretty epic skiing conditions; fresh snow almost every day with the added bonus of a whole bunch more snow being blown into the back bowls. It was a pretty busy weekend (lots of American tourists visiting over their President's Day long weekend) but fortunately we know the mountain really well so we can avoid the crowds as much as possible while also finding the best possible snow conditions…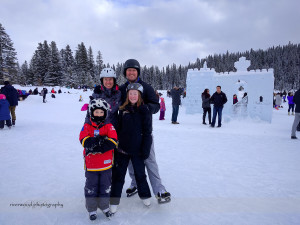 The kids were very excited to show us some of the new places they've found and skills they've learned over the last few weeks while exploring the mountain in the Bow Valley Kids (Andrew) and Bow Valley Summit Riders (Melanie) ski programs. They have improved significantly in just a few weeks and are both fantastic skiiers. Most weeks we only get to do 1-2 runs with them in the morning so it was pretty fun to see what they've learned. They are both loving riding in the Terrain Parks and were able to teach Louise and I a few tricks this week!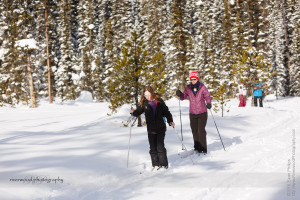 The trip wasn't all downhill skiing though. We also enjoyed the time catching up with friends, finding new (to us) restaurants, and we even went skating on the Lake and Cross Country Skiing on the nearby trails at Chateau Lake Louise. We're already looking forward to next years ski trip!
Gallery of Images