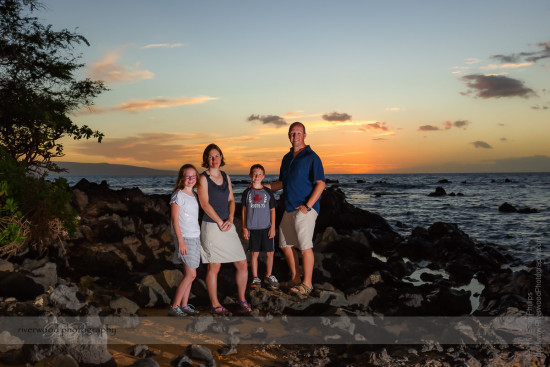 This is the 4th in a series of posts featuring images from our experiences during a family vacation to Maui in Hawaii. We stayed at a condo at the Kamaole Sands in Kihei and spent much of our time at the Kamaole Sands Beach Park III which was directly across the road from the condo. We spent a lot of time in and around the water at the beach, but also explored the surrounding region of the island…
Other Posts in the Series
Day 4 – Snorkeling Molokini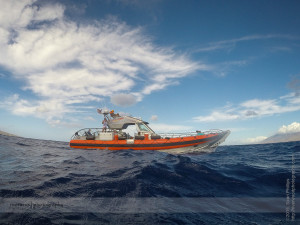 We started our 4th day in paradise by taking a trip on the Sea Fire out to the Molokini Crater to go snorkeling.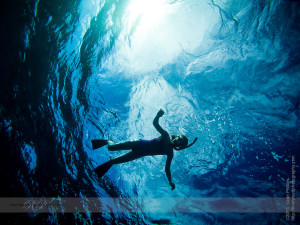 The crater is very popular for both scuba divers and snorkelers alike and even though I had been on Scuba the day before, it was still an amazing experience to go snorkeling there too. The crystal clear waters meant that the visibility of the reef was far far better than what we were able to see close to shore. There was so much life and so much to see that it was really hard to take it all in!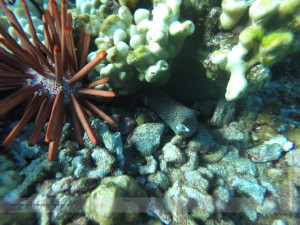 The highlight of the trip was seeing a spotted moray eel swimming around in the open with a large parrotfish nearby. The moray was being harassed by a number of other small fish and it wasn't entirely clear if the parrotfish was helping or hurting the eel.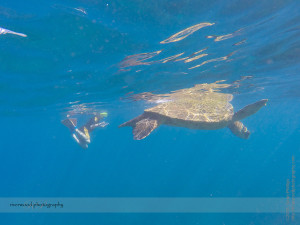 On our way back to shore we stopped for a quick swim above an artificial reef (a ship that had been intentionally sank to create an offshore reef), and then again for a longer swim at a Turtle cleaning station just off shore from the Kihei boat launch.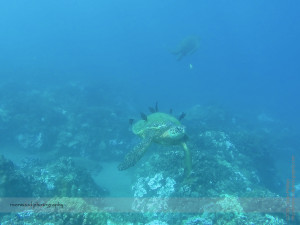 This is a pretty magical spot where we saw many (10+) large Hawaiian Green Turtles. Most were resting in the sand under protected ledges in the reef, but many were swimming around either to go to the surface for air or to allow the local fish to eat the algae off their shells. Some of the turtles were swarmed by as many as 20 fish chowing down on the crud on their backs. It was quite a sight to see!
As with the scuba trip the day before, the snorkel trip left very early in the morning and returned before lunch. We spent most of the afternoon at the pool and then went to a secluded beach for a family photo session just before sunset.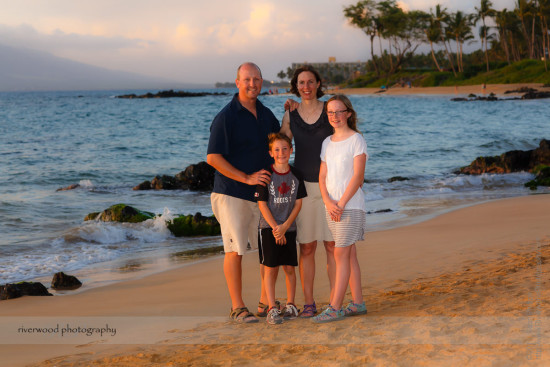 Gallery of Images
Here are a few more images from Day 4: