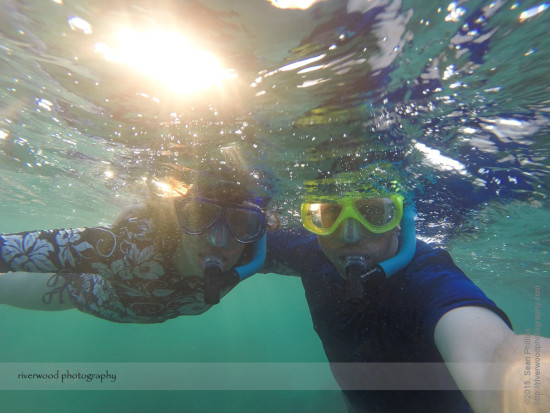 This is the 6th in a series of posts featuring images from our experiences during a family vacation to Maui in Hawaii. We stayed at a condo at the Kamaole Sands in Kihei and spent much of our time at the Kamaole Sands Beach Park III which was directly across the road from the condo. We spent a lot of time in and around the water at the beach, but also explored the surrounding region of the island…
Other Posts in the Series
Day 6 – Beach Day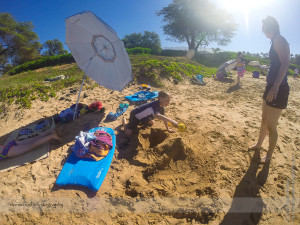 If you ask the kids I expect that they would say that this was a pretty perfect day in paradise… We hung out at the beach all morning, stayed by the pool most of the afternoon, and then went back to the beach for late afternoon and the sunset.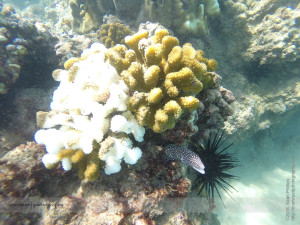 I have to admit that it was also a pretty great day for me! I spent several hours in the water searching for turtles, eels, fish, and other cool sea creatures. It was a bright sunny day and the water was pretty clear and so I was able to make some of the best underwater pictures of the trip.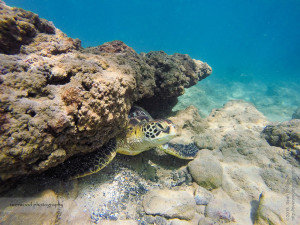 It seems like every time I did another pass along the reef I found another finger of coral covered lava that I hadn't seen before and another turtle too! The turtles were very curious and at times it seemed like they were following me around instead of the other way!
I found one turtle in particular that was holed up under a ledge of rock at a relatively shallow spot with the sun shining directly on it. This was ideal for photography and allowed me to get some really nice shots.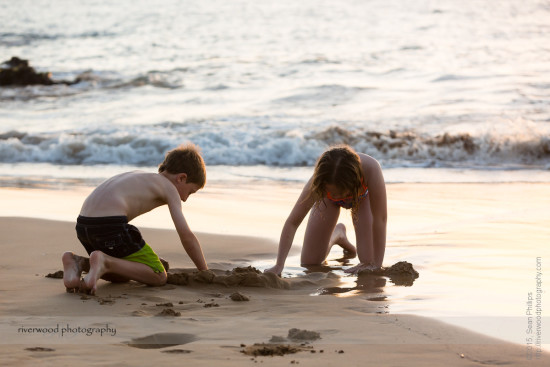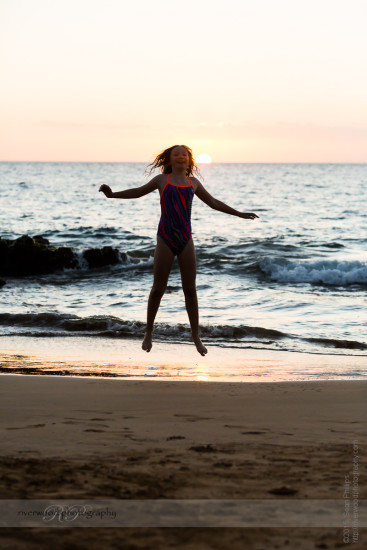 Gallery of Images
Here are a few more images from Day 6: