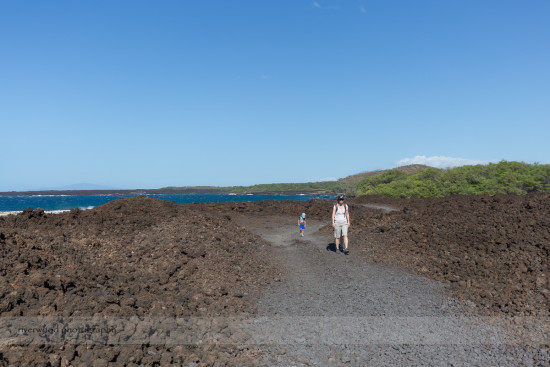 This is the 5th in a series of posts featuring images from our experiences during a family vacation to Maui in Hawaii. We stayed at a condo at the Kamaole Sands in Kihei and spent much of our time at the Kamaole Sands Beach Park III which was directly across the road from the condo. We spent a lot of time in and around the water at the beach, but also explored the surrounding region of the island…
Other Posts in the Series
Day 5 – Hiking the Lava Fields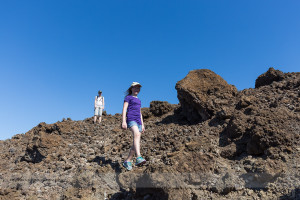 We decided to do something a little more active than sitting on the beach all day and so we put on our hiking shoes and drove down to La Perouse Bay at the southern tip of Maui. We had heard about a hiking trail that crossed over a massive lava field remaining from a volcanic eruption in the 1700's that would lead to a secluded bay with beautiful snorkeling opportunities and a remote possibility of seeing dolphins.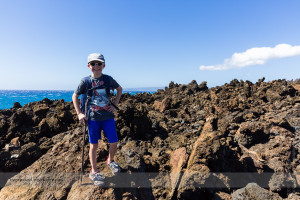 We were warned that the hike across the lava would be very hot and dry and to take lots of drinking water. Well, we did that, but what we didn't factor in was the impact of the heat in relation to the desire of the kids to be just about anywhere else (particularly on a beach or in the pool) than hiking across a massive barbecue pit.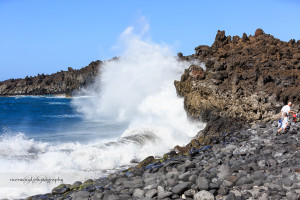 The long story short is that we never quite made it to a secluded bay that was suitable for swimming. The wind was howling and huge waves were crashing all along the coastline. We did take a side trail off the beaten track to find some shade on a quiet beach, but that didn't quite live up to the promise.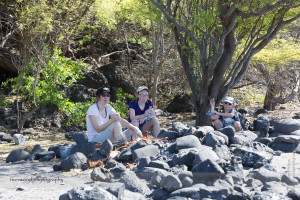 The good news is that the Ahihi-Kinau Natural Area Reserve was only a short drive from the trailhead. Ahihi-Kinau is another area renowned for snorkeling and it definitely exceeded expectations. The coastline in the area is littered with long fingers of lava rock that extend well out into the ocean. Each of those fingers is covered in coral and sea life abounds.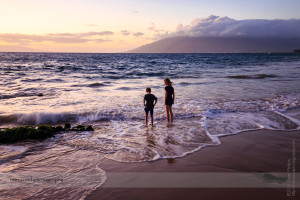 We also saw at least 5 very large Hawaiian Green Turtles while snorkeling there. It was probably more than 5, but it was hard to be sure which ones we had already seen when they were swimming around instead of resting on the bottom…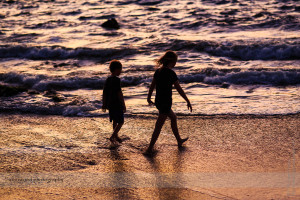 I don't have any pictures of this area because I forgot to take my GoPro with me when we left the condo. The water was somewhat murky due to the strong waves so any pictures I could have made wouldn't have been great anyway…
We returned to the condo and had a quiet afternoon at the pool, then made our way back down to the beach to enjoy another beautiful sunset.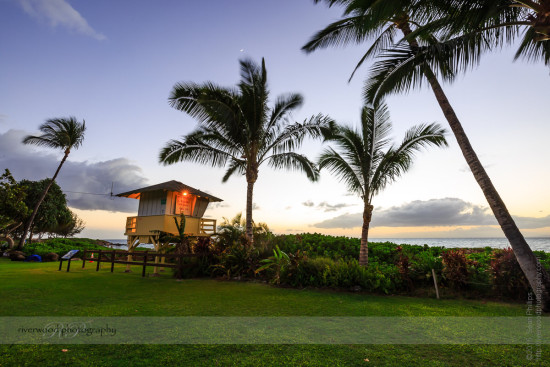 Gallery of Images
Here are a few more images from Day 5: