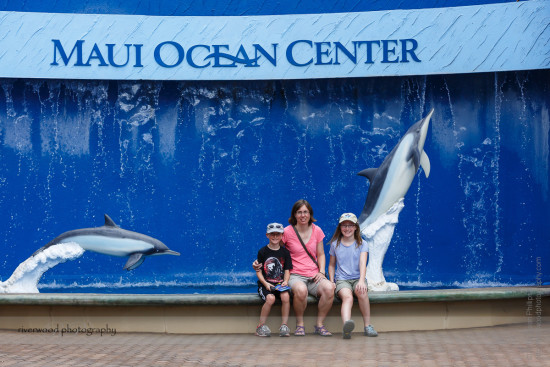 This is the 7th and final in a series of posts featuring images from our experiences during a family vacation to Maui in Hawaii. We stayed at a condo at the Kamaole Sands in Kihei and spent much of our time at the Kamaole Sands Beach Park III which was directly across the road from the condo. We spent a lot of time in and around the water at the beach, but also explored the surrounding region of the island…
Other Posts in the Series
Day 7 – Maui Ocean Center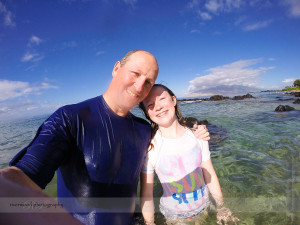 The last day of a vacation is always a little crazy, and it's even more strange when the flight home isn't until late in the day. We had to check out of the condo by 10 AM, but the flight didn't leave until 10 PM. So knew we would have some time to kill…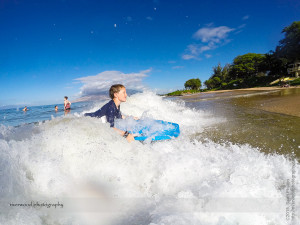 We started the day with one last trip to the beach near the condo to do some boogie boarding and some snorkeling. I really wanted one last swim with the turtles before we left, and Andrew really needed to dig another hole in the sand. As it happened the turtles were hanging out on the reef right beside the spot on the beach that we had made our own all week. They were right up on the rocks eating the weeds in the shallows.
For the first time all week it occurred to me to shoot some video. Here is one short clip of one of the turtles swimming in the shallows (it looks more like flying than swimming) and another clip of a different turtle eating on the rocks.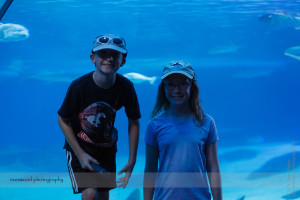 After a short stay at the beach we rushed back to the condo to get cleaned up and to finalize our packing. It was tough to pack everything well enough for the flight much later that night while also keeping out enough of the stuff that we would need for basically another full day in paradise…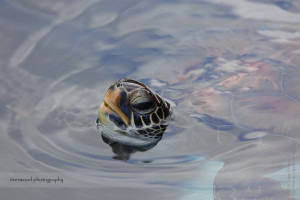 We loaded up the car and made our way to the Maui Ocean Center. Going to an aquarium seemed like a perfect activity for a temporarily homeless family to do. We were there for a few hours and managed to see all of the exhibits and hear a couple of the naturalists speak. It was very interesting to learn more about the turtles and the wide variety of shark species that make Hawaii home.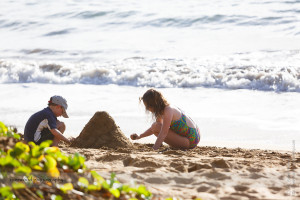 We still had a few hours left and really didn't feel like driving all over the island so we made our way back to one of the public beaches in Kihei to go for a swim, to play in the Sand, and to watch one last Maui sunset.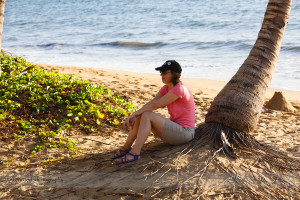 We thoroughly enjoyed our week in Hawaii and would love to go back one day. It was by far the easiest place that we've gone for a tropical vacation; there was no language barrier, we fully understood the money, and the people are very much like the people that we see on a day to day basis.
There are so many other wonderful places that we still want to visit, so I don't know when it will happen, but I'm sure we will be back again at some point in the future!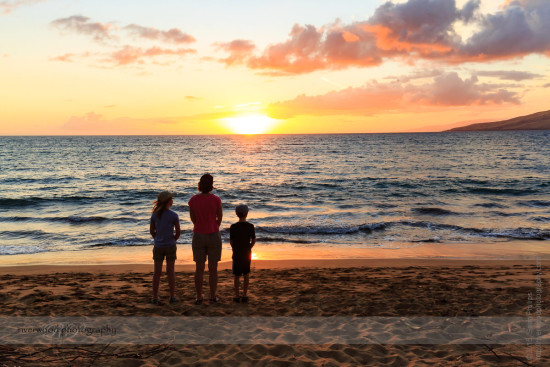 Gallery of Images
Here are a few more images from Day 7: