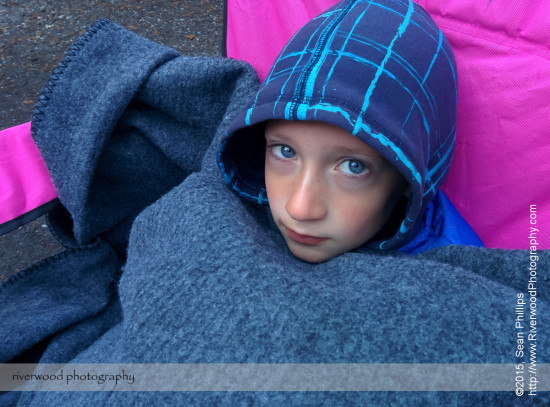 This is the 5th and final post in a series featuring photos from a recent camping trip we took to the Icefields Parkway in Banff National Park. We stayed at Waterfowl Lakes Campground (about halfway between Lake Louise and the border between Banff and Jasper National Parks. We stayed for 5 nights and spent the days hiking and exploring in the nearby region…. The first few days (Tuesday through Thursday) it was just our immediate family but we were joined by my sister Heidi and her family from Friday afternoon through Sunday.
Day 1 – Glaciers, Rainbows, and Bears
Day 2 – Parker Ridge Hike, Swimming in the Mistaya
Day 3 – Nigel Pass Hike
Day 4 – Rained Out, No Pictures
Day 5 – Wilcox Pass Hike
Day 6 – Sunrise at Upper Waterfowl Lake
Day 6 – Sunrise at Upper Waterfowl Lake
This was actually our last day of the trip and we had no formal plans for the day. I woke up really early and made the trek from the campsite up to Upper Waterfowl Lake (a little less than 2 km) in hopes of seeing some birds, animals, and a beautiful sunrise. Luck was with me and I saw all 3! I didn't get close enough to make a good photo but the highlight of the walk was seeing a Moose browsing in the water where Upper Waterfowl Lake flows out into the Mistaya River. There was a light mist over the water and it was an incredibly beautiful scene!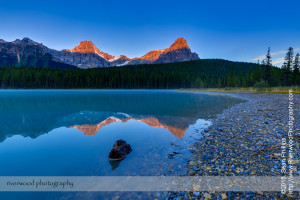 I also saw a number of Loons, Mergansers, and an Osprey flying high overhead. It was a really nice way to say goodbye to a very beautiful place to camp!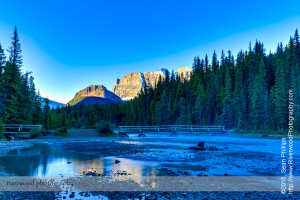 We had a really nice breakfast back and camp and then we had to pack up and make our way home. The really good news was that the tent and all of the tarps had recovered from the rain on Friday and had mostly dried out on Saturday. That always makes it easier and much nicer to pack everything up.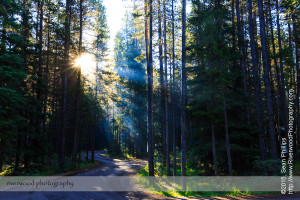 Thanks for following along! Here are a few more pictures from Day 6…