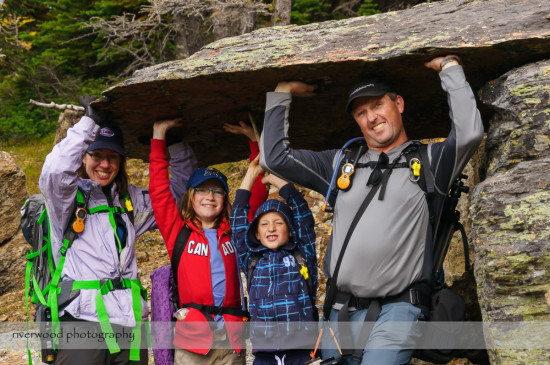 Hiking the Big Larches trail from Lake O'Hara to Lake McArthur
We enjoyed our trip to Lake O'Hara (Yoho National Park in the Canadian Rocky Mountains) in June so much that when we got home we immediately booked a return trip for 1 day of hiking later in the year. We had hoped to see the needles of the larch trees in bright yellow before they fell, which is always a magnificent sight to see in the Rockies. Unfortunately we were about 2 weeks too late to see the peak of the fall colors. It was still an amazing trip, and the seeing Lake McArthur without ice over its brilliant blue waters definitely made the trip worthwhile.
Our friends Kevin and Krista joined us for this trip and they also enjoyed their first trip to the Lake O'Hara region. Kevin owns a karate school and he brought along his gi and some sai's to use for some photos on the rocks by the lake. It was a great place for a photoshoot and we had some beautiful light.
Lake O'Hara is still one of my favorite places to go hiking and we will definitely go back!