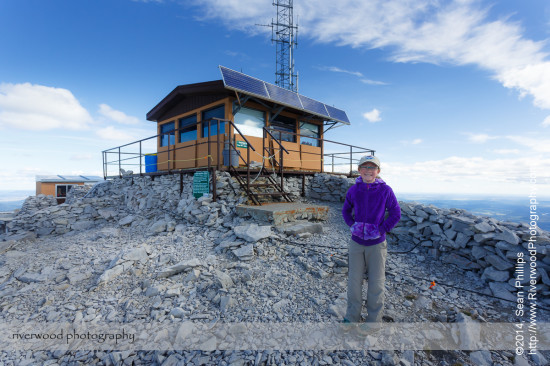 Hiking Moose Mountain in Kananaskis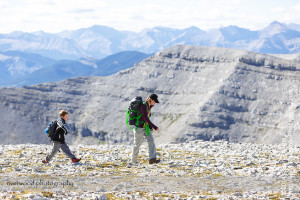 We took advantage of a beautiful late summer day to go for a hike at Moose Mountain in Kananaskis Provincial Park. Melanie had stated a goal earlier in the summer that she wanted to reach the actual summit of a mountain this year. To help her reach that goal I had done some research to try to find an attainable summit (ie. one that didn't require extreme mountaineering skills) and Moose Mountain was at the top of that list. I have seen it described in a few places as "a summit for the rest of us" and I was pretty confidant that we could make it to the top.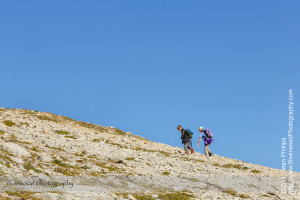 It turned out to be a very reasonable hike up to the first peak of the mountain (more of a plateau really) but the view from there up to the actual summit was pretty daunting. It was very steep and appeared to have drop-offs on both sides of the trail. Melanie was determined to go and we decided that she and I would continue up to the top while Louise, Andrew, and Pepper stayed on the plateau and had lunch.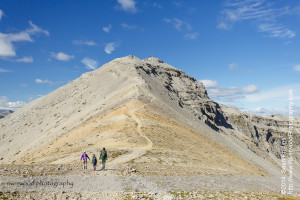 As we made our way up the final scramble we realized that it really wasn't as sketchy as it looked and the trail was well defined and quite wide all the way up. We enjoyed some fabulous views from the fire lookout station at the highest peak and Melanie was very proud to have made her first summit!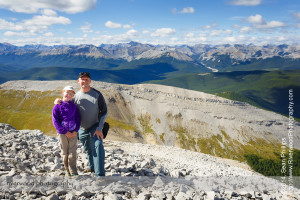 The return trip was much faster, but there is an awful hill near the end of the trail that really hurt at the end of a very long hike. All told we
hiked over 16km and climbed well over 500m (from the lowest point on the trail to the highest peak). It was a strenuous hike and we were all tired by the end of it!
The Black Bear and the Deer
While returning to Calgary from Kananaskis we drove past black bear feasting on a White-tailed Deer at the side of the road. There was no way to know if the bear had killed the deer or if it was just taking advantage of an opportunity…
( WARNING – graphic images! )
Other Images
Here is a gallery of a few more images from the day that I really loved!