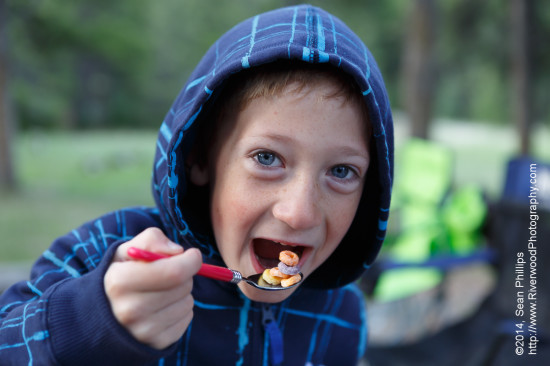 Boys Weekend
The girls had their annual Girl Guides camping trip to Banff and Andrew and I didn't want get left out of the fun so we went camping too. We originally had a site booked at Two Jack Lake, but unfortunately the reservation was cancelled due to the late winter and lack of time for maintenance to get the campground ready.
We were able to move our reservation to Tunnel Mountain instead, and Parks Canada through in some passes for both the Upper Banff Hotsprings and for Cave and Basin National Historic Site. We took advantage of both and also did plenty of wandering around looking for animals and beautiful scenery to photograph. That included trips around the Minnewanka Loop, out to Moraine Lake, and along the old Highway 1A between Banff and Lake Louise.
We saw a couple of nice sunsets, dozens of Rocky Mountain Bighorn Sheep, and hundreds of Elk. There were also lots of deer and little critters (squirrels, chimpunks, and columbian ground squirrels) to be found. We were hoping to see some bears but got completely skunked in that department…
It was a great weekend and we will probably keep doing it every year if the girls keep taking off without us!