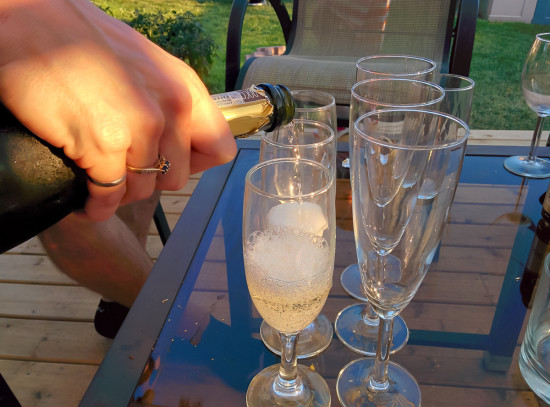 New Deck
We have been considering what to do with the aging patio in our back yard for several years. We finally made the decision that the weeds growing out of the cracks between the stones were just too big and that it was finally time to do something this year.
Our plans were pretty vague. We knew we wanted wood and we thought it would look pretty good if there was an elevated section and a lower section at or near grade level. And we definitely wanted to end up with some shade because the yard is always hot and very bright when the sun beats down. So some sort of a pergola was also on the list, and maybe some lattice. Beyond that we really didn't know where or how to get it done.
Fortunately I was put in touch with Corey Brannon of CB Construction. He was able to take our vague descriptions of what we might want and turn them into a solid plan to create a beautiful deck. We went back and forth a few times on some of the details and by the time it was all over we had exactly what we wanted! A beautiful new cedar deck with privacy, lots of shade, and plenty of space to enjoy. And we have patio lanterns!!!
We have been amazed by how much nicer it is to spend time out there now and it's going to be a happy place for all of us every summer! Here are a few pictures of the entire project from start to finish, including the champagne celebration at our deck warming party!