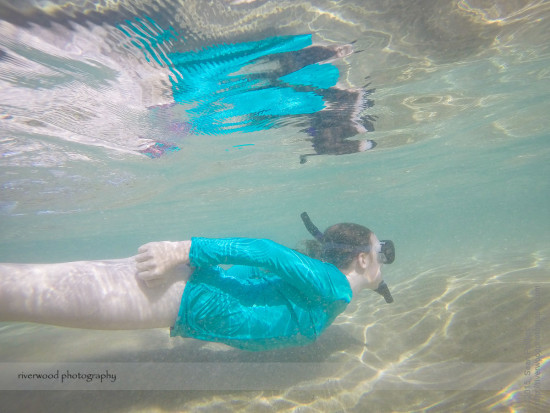 This is the 2nd in a series of posts featuring images from our experiences during a family vacation to Maui in Hawaii. We stayed at a condo at the Kamaole Sands in Kihei and spent much of our time at the Kamaole Sands Beach Park III which was directly across the road from the condo. We spent a lot of time in and around the water at the beach, but also explored the surrounding region of the island…
Other Posts in the Series
Day 2 – Snorkeling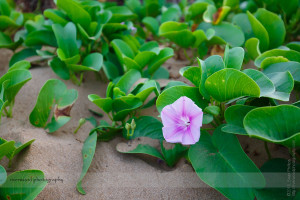 Although every day was a new adventure while we were in Hawaii, there was a common theme to our typical day; get up, have breakfast, go to the beach before it got busy and hot, lunch at the condo, swimming and hanging out at the pool in the early afternoon, back to the beach for late afternoon swimming and to watch the sunset, back to the condo for dinner, then an early bedtime…
The only thing different about the day 2 was that we went for a sunrise walk along the beach before breakfast. It was one of the very rare times that we had the beach all to ourselves.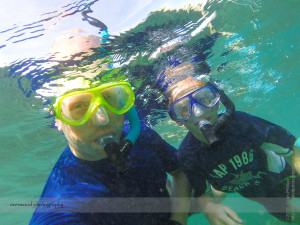 We realized on that walk that the ocean was much much calmer in the early morning hours than it was in the afternoon which would be much better for snorkeling. So we went back for a quick breakfast, grabbed our snorkel gear, and were back at the beach to go for a swim before 8:30 AM. There were already quite a few more people on the beach than we had seen at sunrise and many of them were also getting into the water to go snorkeling.
The reef right off the end of Kamaole III beach park was full of life and there was no end of coral, urchins, and countless fish to observe. We explored the whole area many times throughout the week and there was something new to see on almost every trip. Although the visibility wasn't great so close to shore (even in the morning the wave action was enough to lift up lots of sand) it was still very good compared to some of the other places that Louise and I have traveled, and the variety of sea life more than made up for any issues with visibility.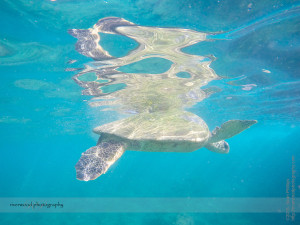 Without a doubt the most impressive and exciting part about snorkeling was the Hawaiian Green Turtles that we saw repeatedly. They were all around the island and we saw them almost every time we got in the water with a mask on. They were very friendly and curious, and often swam very close to us. It's illegal to harass and touch the turtles, but it's OK to watch them and to visit them if they approach you, which they often did. In fact we saw them right up close to shore several times, sometimes simply relaxing in the warmer water, and sometimes on the reef eating the weeds that grow in the shallows.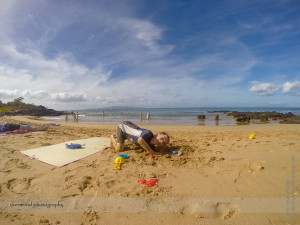 We didn't do much else the rest of that day; Sean spent hours snorkeling while Andrew was digging a hole in the sand, Melanie was reading her book, and Louise took equal turns boogie boarding and joining the rest of us in our preferred activities…
We had lunch at the condo, relaxed by the pool most of the afternoon, and then ended the day with a sunset barbecue and a glass of wine on the lānai before bed. All in all it was a wonderful day in paradise!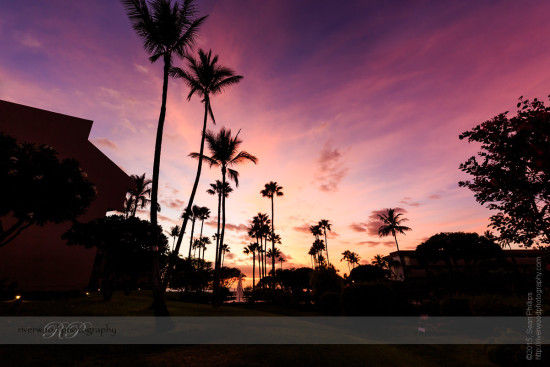 Gallery of Images
Here are a few more images from Day 2: